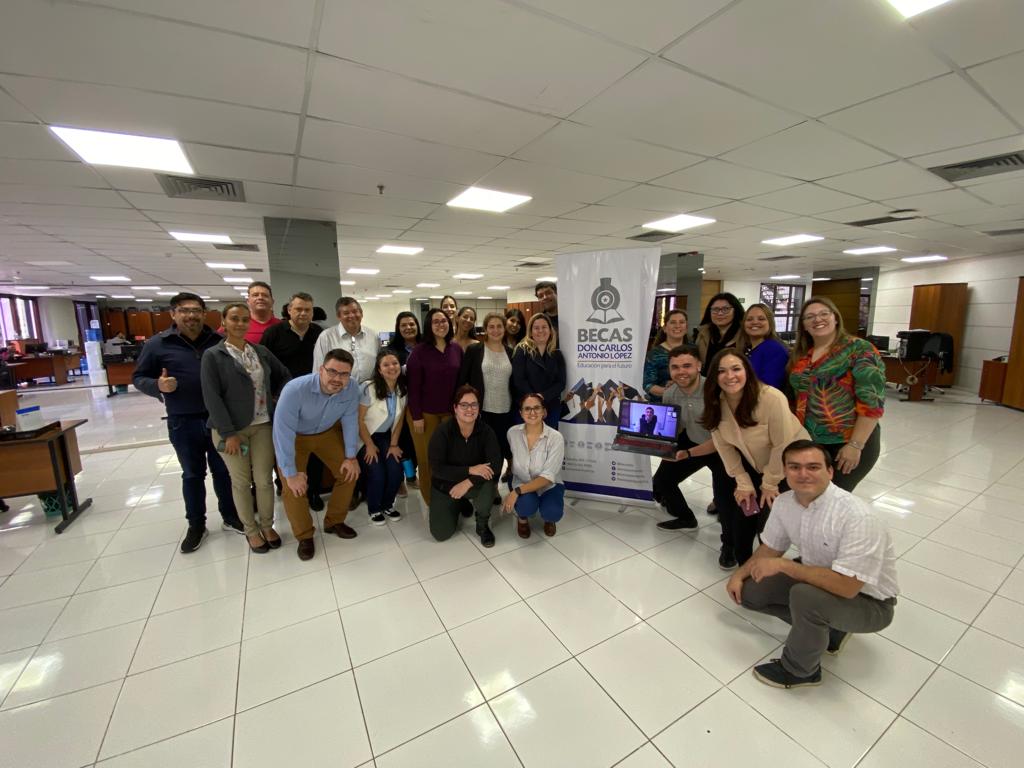 Fieldwork in Paraguay in the Framework of the Intermediate Evaluation BECAL II
November 11th, 2022
On the week of October 10th, the consultants Sofia Conrero, Carolina Castroff, Luciano Marambio and Fernando Espinola Prieto, were in Asuncion in the framework of the Mid-term Evaluation of BECAL II Program. During his visit, the field work planned for this consultancy was carried out and different meetings, interviews and focus groups were held with the main actors involved in the program, such as authorities, members of the executing unit of the Program, beneficiaries and non-beneficiaries.
Among the main meetings held, noteworthy is the participation of members of the Strategic Coordination Committee, members of the Administration Council and the Executive Director of the Fund for the Excellence of Education and Investigation (in Spanish FEEI), the Minister of Development Planning Technical Secretariat, the Higher Education Minister of the Science and Education Ministry, the Science and Technology National Council's President, the PROCIENCIA Program's team, members of the Ex-fellows from BECAL Program Association, specialized agencies' representatives, Evaluation Committees, the General Manager and the Program's management team.
The BECAL II Program is the continuation of the BECAL I Program, with which we have previously worked as a consulting firm in the Final Evaluation in 2021. BECAL II aims to contribute to increasing the levels of generation and application of knowledge in science and technology and levels of learning in education by improving the supply of human capital.
The general objective of the evaluation is to assess the relevance and performance achieved by the Program to establish decisions that allow compliance with the commitments assumed and introduce improvements in its design and implementation.