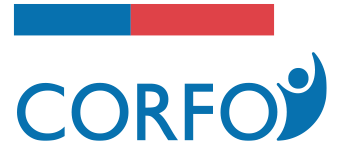 61. Evaluation of Entrepreneurship Support Platforms - Business Incubators and Accelerators Supported by CORFO
• Contracting Organization: E- matris for Corporation for the Promotion of Production (CORFO)
• Start Date: June 2018

• End Date: September 2018



Objective
To evaluate the performance of the entrepreneurship support platforms using the Performance Measurement and Continuous Improvement Model for Business Incubators and a performance evaluation model for Business Accelerators.


Methodology and activities performed
The design of the model was based on an analysis of the state of the art regarding existing evidence of measurements of accelerators at a global level, good practices of corporate acceleration, using various sources of information. Based on them, preliminary indicators and metrics were defined and then used to build a model that translates into an Evaluation Matrix and a criteria guide, as well as a survey of accelerators, entrepreneurs and a control guide, and protocol for field work. The information collection was carried out from online surveys to incubators and accelerators, online surveys to entrepreneurs both graduates and incubated from incubators and accelerators, and field visits to each incubator and accelerator. During the visits, in-depth interviews and focus groups were conducted with the manager and management team, board members, incubated and graduate companies, mentors, counselors, specialized advisers and investors.


Results
An analysis of the business models, as well as an evolutionary analysis of the incubators, integrating the empirical evidence from a systemic (egocentric) and organizational approach. In addition, an analysis of the issue of sustainability and the recommendations that emerge from the evaluation. These results and recommendations have been presented in two workshops, one with CORFO officials and the other with incubator professionals, key instances in which contributions have been validated and integrated.