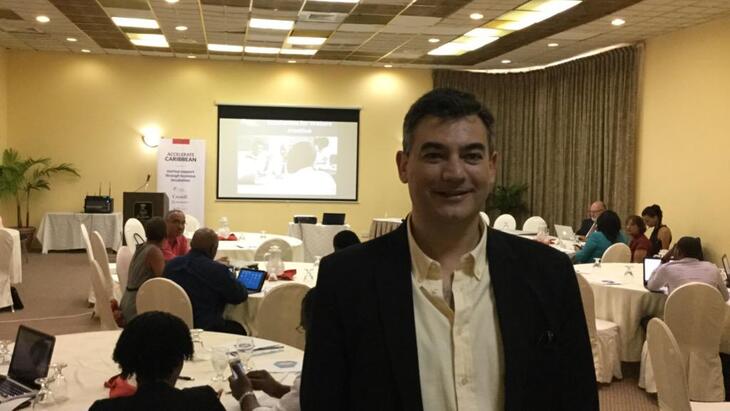 52. Delivery of Accelerate Caribbean 4th Business Incubation Management Training (BIM)
• Contracting Organization: IMC Worldwide Ltd (financed by InfoDev – World Bank)
• Start Date: June 2016

• End Date: June 2016



Objective
To work with the infoDev team in the successful implementation of the Caribbean Business Facilitator Program and the Skills Improvement component, as well as to liaise with an external company regarding logistics.


Methodology and activities performed
The training was carried out by covering two modules of the InfoDev Business Incubator Management Training Program (EPIC), entitled: 'Mentoring Program' and 'Incubator Financing Clients. ' General principles of business incubation and management practices were provided as needed to introduce new concepts or clarify participants' doubts.


Results
Advice for the development of the agenda and support to stakeholders and aligned with the communication strategy of the Program, aiming at the promotion of progressive and inclusive dialogue within the innovation and entrepreneurship ecosystem in the Caribbean.