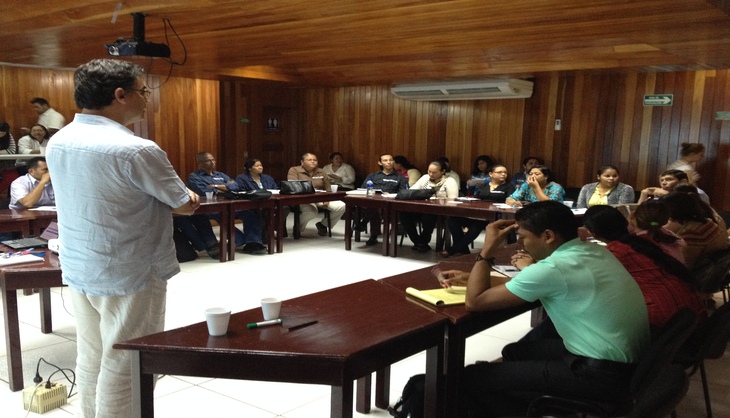 34. Technical Assistance to Strengthen Technological Innovation Activities between the Different Actors of the National Innovation System and Encourage the Development of Information and Communication Technologies (ICT)
• Contracting Organization: Ministry of Development, Industry and Commerce of Nicaragua
• Start Date: December 2013
• End Date: December 2014



Objective
Increase the contribution of Nicaraguan MSMEs in national production, in particular exportable and potentially exportable products.


Methodology and activities performed
Support was provided in the elaboration of a collaboration model that was agreed upon and formalized by the most representative and active actors of the Nicaraguan National Innovation System (SNIN), which included the elaboration of a map of actors. A proposal for the sustainability of technology service centers was studied and developed, which was carried out using the CANVAS business model methodology. Training and outreach workshops were designed and delivered for technology service centers and MSMEs, which included personalized assistance through coaching meetings. A study of good international practices was carried out and a proposal for incentives was drawn up for companies that formulate innovation projects. In turn, a business model and economic sustainability proposal were formulated for the platform linking key actors for the national innovation system developed within the framework of the project.
Results
The project was presented to different financial institutions and international cooperation organizations with the aim of arousing interest in the project. Work was done on the design of a digital magazine on innovation issues. The work included the search for support tools and its dissemination.